Customer Service
- Online orders are processed Monday through Friday except for US national holidays. Orders placed on Saturdays, Sundays and holidays are processed on the next business day.
- Merchandise shown on the website may not be available in all sizes or colors, as item availability can change throughout the day. If an ordered item is not available, you will be notified by email.
- First time customer orders will be shipped to the billing address of the credit card used for security reasons. If you need your order shipped to an alternate address, please use PayPal, or contact us. *International orders will only be shipped to the billing address and billing person for security and customs duty reasons. Please see Shipping for details.
- Prices are subject to change without notice. Price adjustments will be made within 7 days of original purchase date with original receipt. Only items purchased at full price are subject to a price adjustment.
- If you have not received your order within 14 days from the shipment date, please contact us immediately. J.Press will not responsible for claims made after 30 days from the shipment date.
- For customers involved in the costume or production industry, please contact us directly for assistance with ordering. Otherwise a restocking fee may be applied to accepted returns.
Contact for Internet Orders: email at customerservice@jpressonline.com.
Contact for Stores: If you would like to make your purchase via telephone or/and questions about our products, simply call any J.Press store. Please see each store hours and contact information:
                               New Haven, CT : 203-772-1310
                               Washington, DC : 202-857-0120
                               New York, NY : 646-973-1329
*For International orders, please place an order via J.Press website. We don't accept international orders via telephone for security reasons. Please see Shipping International for details.
Some restrictions apply. Terms and conditions are subject to change without notice. Offers are valid while supplies last. Sale offers cannot be retroactively applied to previous purchases. Sale discounts only apply to designated sale items. For "Free Shipping" promotions, offer implies ground shipping within the US and may require minimum purchase. "Free Shipping" may also apply to shipping outside the US when noted, with minimum purchase. For "Free Shipping with Purchase of Select Item," your entire order will be eligible for free ground shipping. For any promotions, the offers apply to the original price before discount - tax and shipping fees are added to your final invoice. Online offers may not be valid in J. Press stores, other J. Press retailers or phone orders.
GIFT PACKAGING
The J.Press gift boxes and message cards are available by purchase (some oversized items may not be eligible for gift packaging). Gift receipts will be enclosed with gift packaging.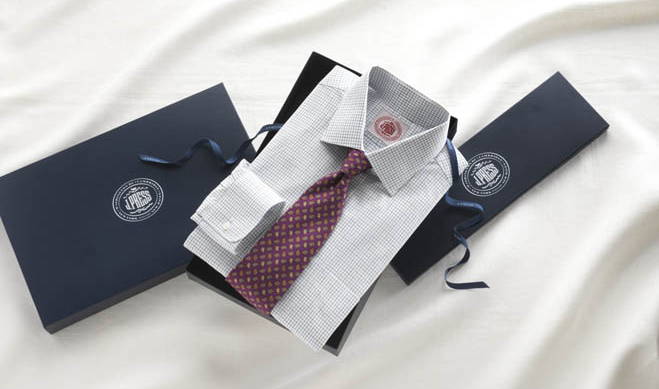 ALTERATIONS
J.Press offers custom alterations upon request. Please contact us for details.
 
FREQUENTLY ASKED QUESTIONS
Which browser do you recommend for viewing the site?
We recommend using the most recent version of Google Chrome to view JPRESS online store. Google Chrome offers one of the most advanced and secure browsing experiences on the web and is supported across most operating systems and devices. However you browse, always make sure to use the most recent version of your browser. Not only does this ensure a more consistent experience it also ensures your security while on the web.
Why are cookies needed to view your site?
Cookies allow us to enhance your browsing experience and get a better understanding of what you are interested in. The Cookies on our website allow us to offer special promotions, utilize customer account features that require a log in, and store your shopping cart contents for later visits as examples.
How do I subscribe to your newsletter?
Our email sign-up can be found in the footer of any page on the site. Enter your email address and click submit. Our emails will keep you up-to-date with the latest arrivals, exclusive promotions and limited offers.
How do I unsubscribe to your newsletter?
Please use the SafeUnsubscribe link at the bottom of any email from J.Press.
How do I change or update my Account Information?
Log in to your account and go to My Account. Click on Your Account Details to update your information.
RESERVED RIGHTS
- J.Press reserves the right to hold any order for a security review.
- J.Press reserves the right to correct any errors, inaccuracies or omissions and to update information at any time (including after your order has been submitted). We work hard to ensure the accuracy of information on pricing, descriptions, or item availability on the Website, however, despite our best efforts, errors may occur. If there is incorrect information on your orders, you will be notified by email.