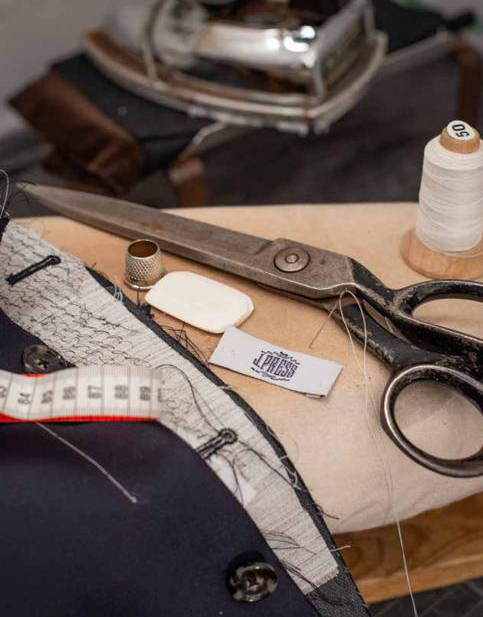 Washington, DC Store
1801 L St NW #2
New York City Store
51 E 44th St at the Yale Club
---
Find the Perfect Custom Made Suit.
---
As a pillar of classic menswear, J. Press has remained true to the craftsmanship and traditions of our historic past. Those traditions continue today with the quality tailoring available in the J. Press Made-to-Measure program.
Whether you desire exclusive details or a particular fit, MTM customizes a garment to your specifications beyond our ready-to-wear offerings.
Enjoy a personalized in-store experience with a knowledgeable professional and peruse a curated
collection of the finest cloths woven at the world's leading fabric mills.
All garments within the J. Press Made-to-Measure program are proudly made in the U.S.A. Suits start at $1,750. Each garment is crafted specially for you and custom fitted to your individual measurements.
Call or email to make an appointment and experience the luxury of custom tailoring. To learn more about J.Press Made to Measure click here.
---
NEW YORK CITY
51 East 44th Street
New York, NY 10017
Tel. 646-973-1329

ALSO AVAILABLE:
J. Press + Jay Walter
Hours:
Mon-Thurs 10 am - 5 pm
Appointments Preferred
---